Expo name
Rabbit Symbol Exhibition in PARCO Shizuoka
Date
Fri 20/4/2018〜 Sun 13/5/2018
Opening hours
10:00-20:00
Closed
NO

Address
Shizuoka PARCO
2F Special site 6-7 Konyamachi, Aoiku, Shizuoka Shizuoka 〒420-0852

Phone
03-5809-3917
Entrance Fee
500 JPYJPY / Free for children of 3 and under
Host
BACON CO., LTD.
Planner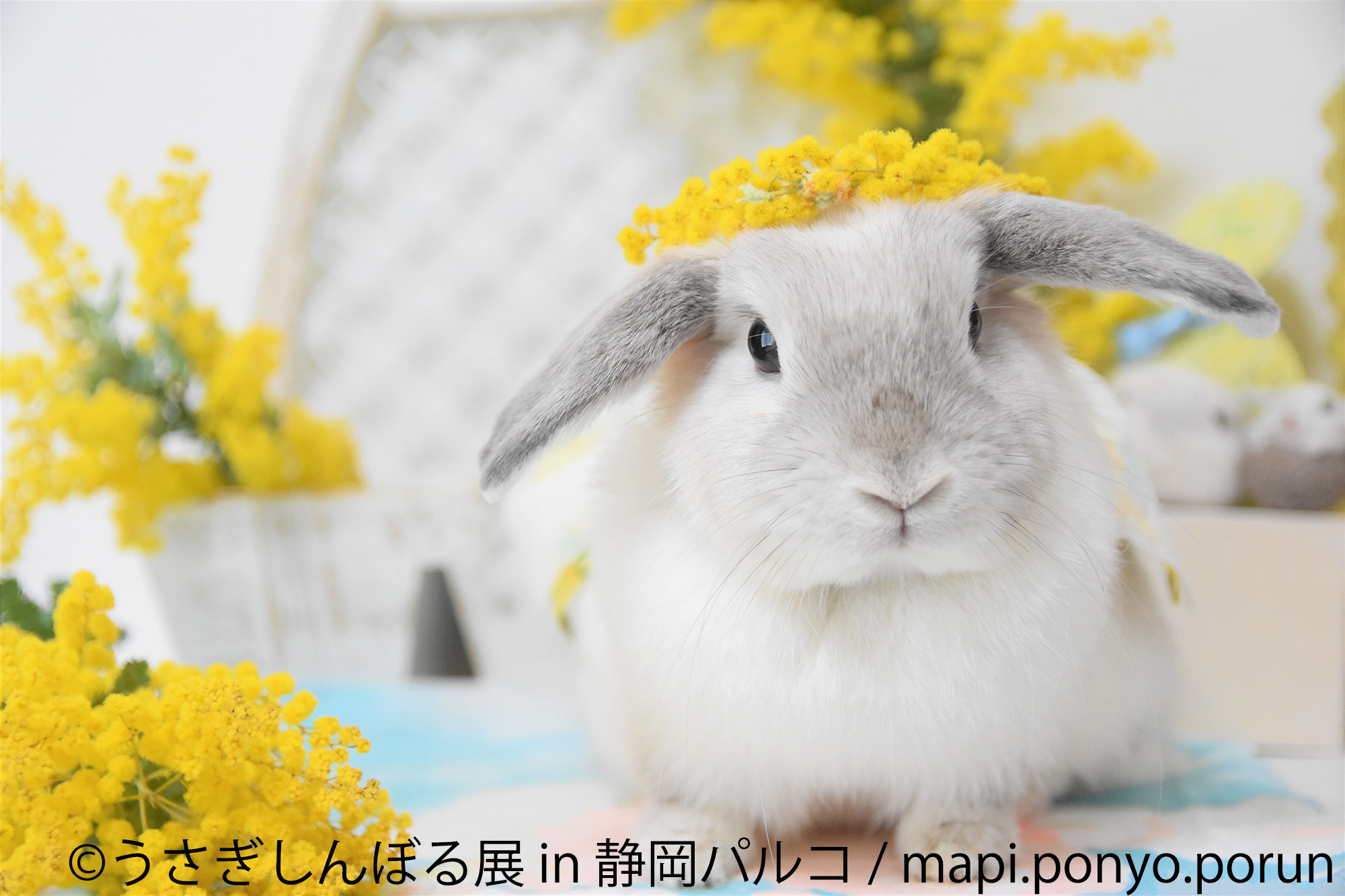 BACON CO., LTD is going to hold spring visiting exhibition of "Rabbit Symbol Exhibition", a joint photo & goods sales exhibition of cute rabbit, from Friday April 20th 2018 to Sunday May 13th in PARCO Shizuoka for the first time. As an exclusive project in Shizuoka PARCO, there will be a collaboration booth with the movie "Peter Rabbit" which will be on the screen on Friday May 18th and many other projects in this visiting exhibition.
*There will be original postcard as a present for visitors for limited numbers.
Will be on the screen soon! Collaboration with "Peter Rabbit"
There will be a collaboration booth with the movie "Peter Rabbit" which will be on the screen on
Friday May 18th. There will be pictures from scenes of the film and also a mini-game looking for Mokyu-sama and Puipui who are the advertising mascots. Mokyu-sama and Puipui wearing the blue jacket, the symbol of Peter Rabbit, ran off in the exhibition site! Look around the exhibition site and take the picture of the 2 that ran away!
* For the first 10 people who took pictures, there will be a present of movie ticket. After we will be out of the movie tickets, there will be Peter Rabbit's original sticker for limited numbers!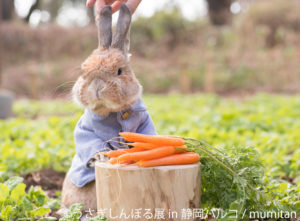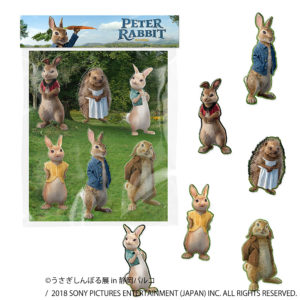 /Rabbit/兎 /Usagi… you will surely "smile" with the exhibition full of rabbits
The God of the rabbit, Mokyu-sama (Tomoko Imai) whose number of total SNS followers is more than 1 million, mumitan who was nominated to the Animal division of Shorty Awards 2017 in the U.S. and skog marknad and Applecoco famous in "Neko-break exhibition" will sell limited new goods. Also, from this exhibition, Nono (@usapurin24) who is famous for rabbit-carry bag and bag with rabbit motif on SNS, Fuwari。(@cache_cache_fuwari) and Sararin(@motsunave) will be there to exhibit!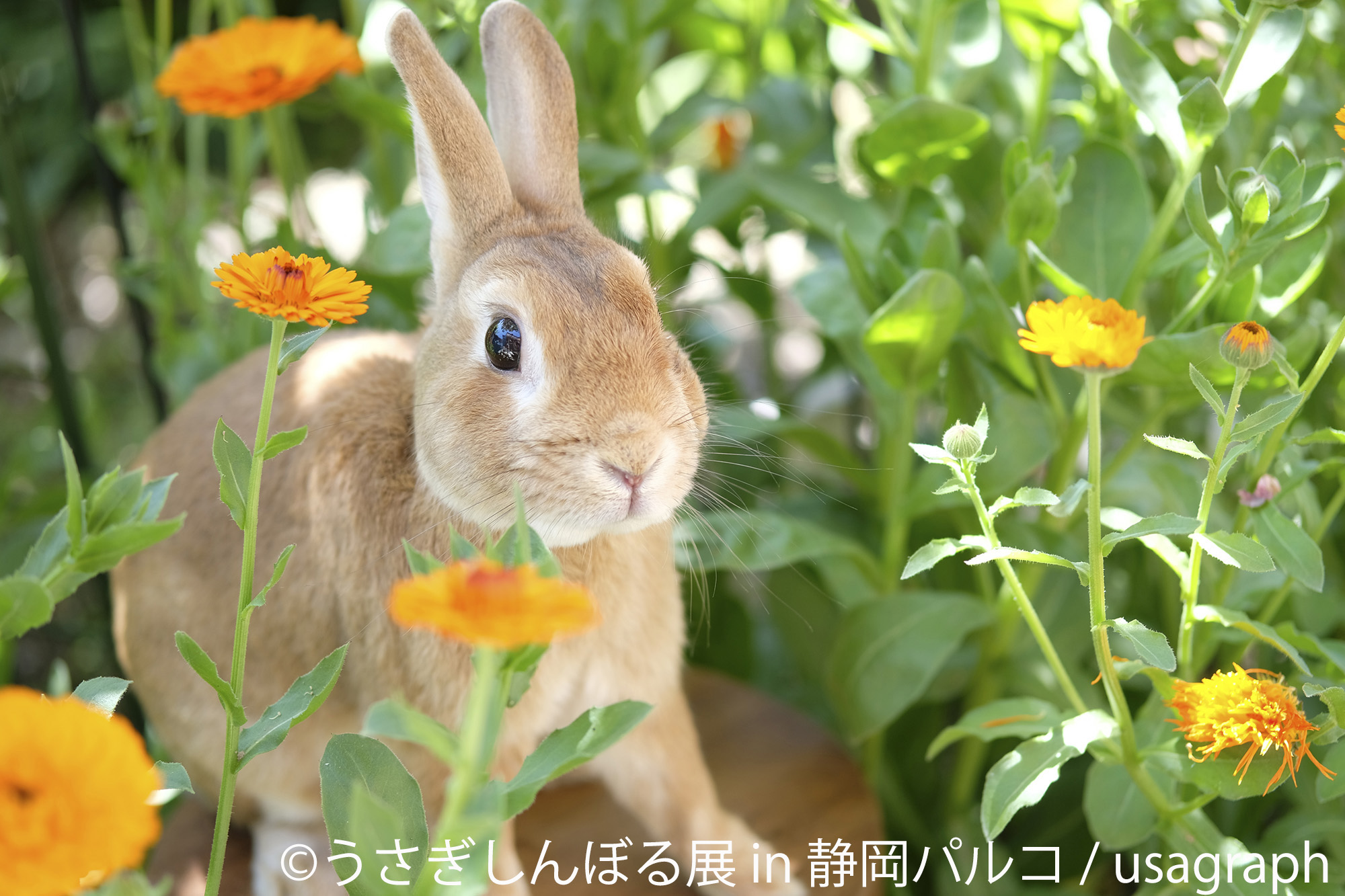 Many other exclusive projects in Shizuoka!

There will be a photo spot of imaginary rabbit magazine at the entrance of the site. You can take photo with popular rabbits' panel. Also, there will be a weekly mini-game. First 100 answerers can have original postcard.
*Mini-game will be changed every Fridays (April 27th, May 4th and 11th)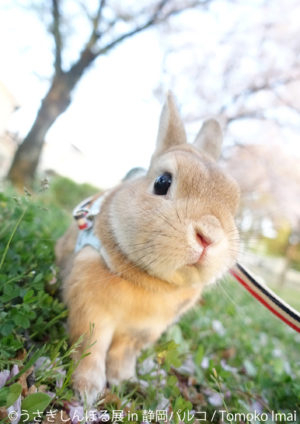 限定 500
Exclusive in Shizuoka! Limited official goods in collaboration with skog marknad !
skog marknad famous with collaboration with star cats in Neko-break exhibition will release new goods & limited pattern for Rabbit Symbol exhibition in Shizuoka.
・Masking tape 1 sort, limited to 150, 850 JPY ・Coffee package 2 sorts, 300 JPY for 2
All these goods are exclusive in Shizuoka!
Please refer to official website for other information!
creator

Warning: Invalid argument supplied for foreach() in /home/bacontgs/tgs.jp.net/public_html/wp-content/themes/tgs.jp.net/common/parts/event-creator.php on line 6