Outline
Expo name
Really? Otter Exhibition in NAGOYA
Date
Fri 23/2/2018〜 Wed 21/3/2018
Opening hours
11:00-18:00
Closed
Mondays & Tuesday

Address
TODAYS GALLERY STUDIO NAGOYA
1-17-12-1F Sinsakae Nakaku, Nagoyashi aichi-ken 〒460-0007

Phone
03-5809-3917
Entrance Fee
500JPY / 3歳以下は入場無料
Host
株式会社BACON
Planner
BACON CO., LTD is going to hold the visiting exhibition of "Really? Otter Exhibition", that was very popular in Tokyo last year, from Friday February 23rd to Wednesday (holiday) March 21st at "TODAYS GALLERY STUDIO NAGOYA" (Nagoya-shi, Aichi). Moreover, there will be another new exhibition with new content in Tokyo called "Really? Otter Exhibition – Renew-" from Friday March 30th to Sunday April 15th.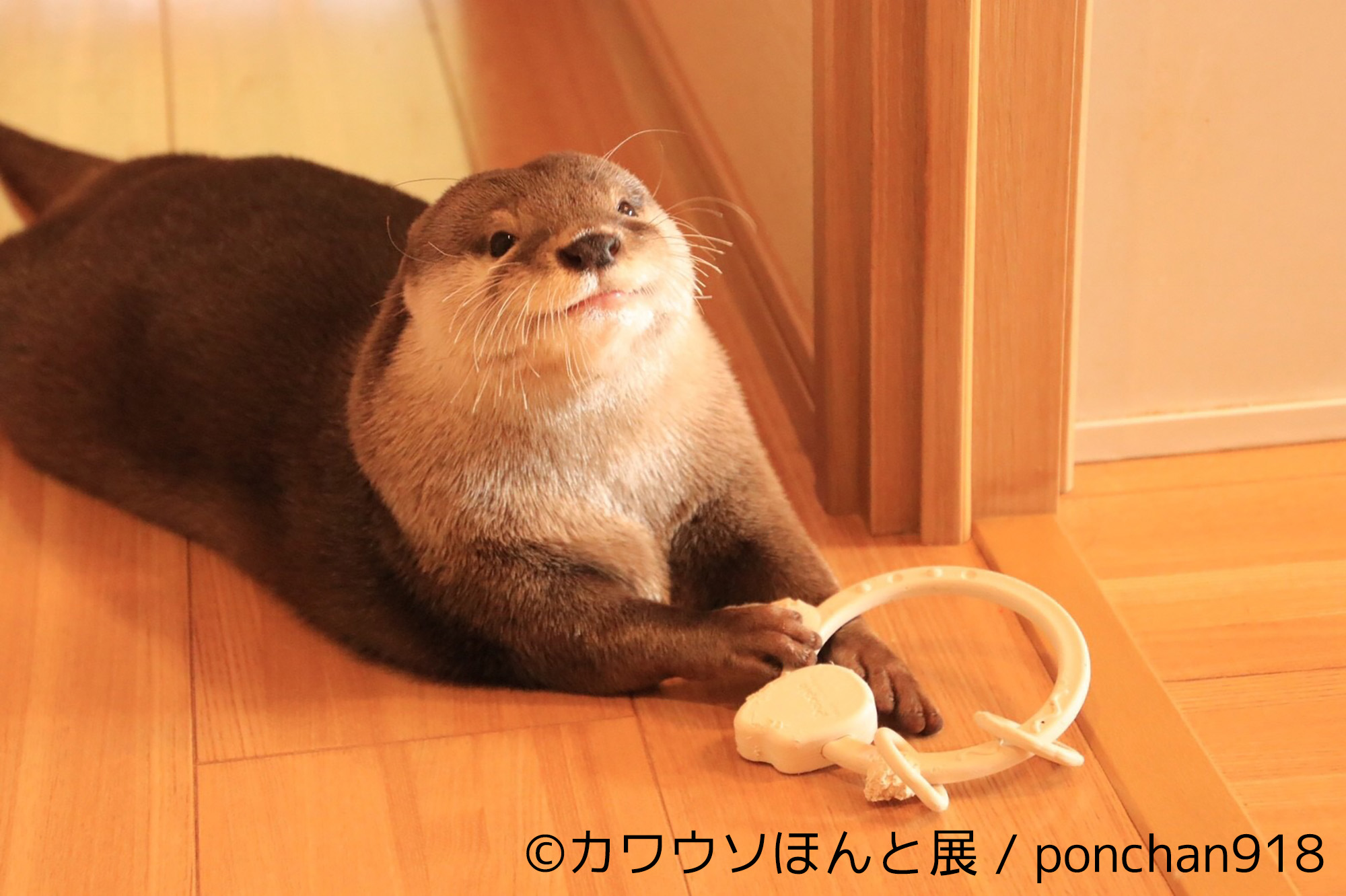 Sightseeing ambassador and SNS popular otters all together! A wake-up call for the otter boom!?
In this exhibition, for the first time, there will be Chiitan (@love_otter_love) who is the sightseeing ambassador of Suzaki-shi in Kochi with more than 750,000 followers in Twitter. Also, ponchan918 (@ponchan918) who is popular in Instagram and mako (@kawauso_sakura) who is popular in TV will exhibit new artworks and together, the total SNS followers will be more than 1 million. It's a rare occasion with all popular creators gathered!
Professor Seiichi Ando is scheduled to do a wake-up call exhibition to otter boom from biological perspective and show the truth of otter not just "a cute pet".
For goods sales, there will be more than 2,000 items such as small items, staffed animal, handmade goods such as accessory. We gathered items that are only available on site. There will be a postcard gift for the first 2,000 visitors.
[Is domestication the problem!? Better to be in the wild!? What is the truth…!?]
It's about domestication of otter which was controversial last year. There were many opinions that domesticating otter which is naturally a wild animal is wrong. In this exhibition, we would like to take a close look at the "truth" of otter and understand the history of otter from biological perspective.
Gallery Talk Show of University professor Seiichi Ando
Good news for those who want to know otter well! We plan Gallery Talk Show of Mr. Seiichi Ando only in Tokyo gallery.