outline
Expo name
Neko-Break Exhibition winter 2019
Date
Fri 25/1/2019〜 Sun 24/2/2019
Opening hours
11:00-19:00
Closed
Mondays

Address
TODAYS GALLERY STUDIO
asakusabashi5-27-6 5F taito-ku tokyo 〒111-0053

Phone
03-5809-3917
Entrance Fee
JPY500JPY / free for children of 3 year's old or smaller
Host
BACON CO. LTD.,
Planner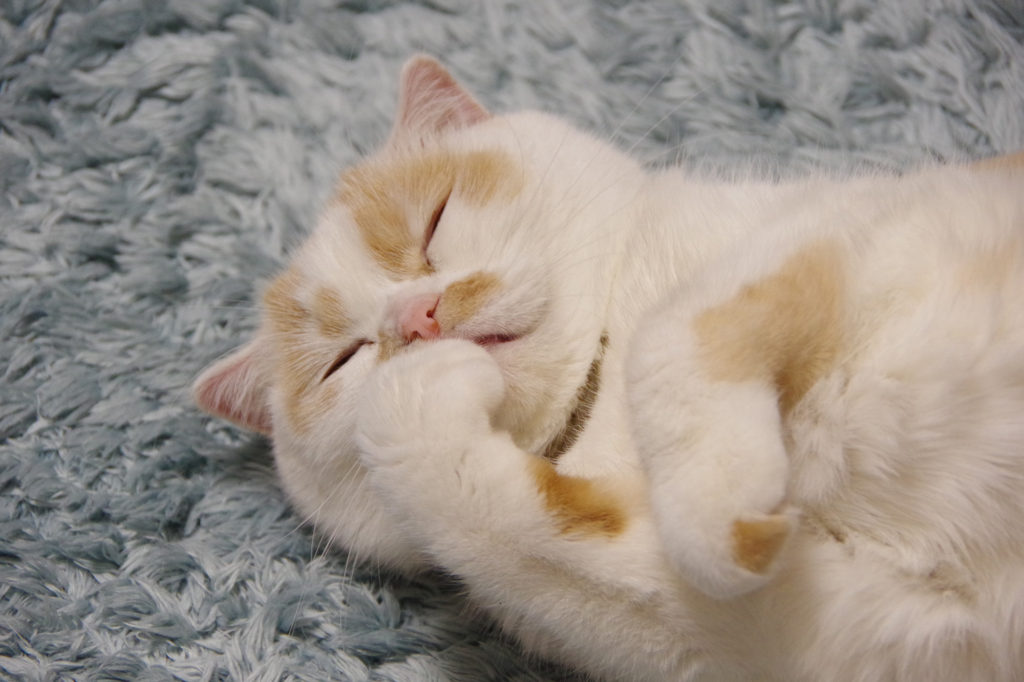 BACON CO., LTD. is going to hold the winter main festival of "Neko-Break Exhibition", the joint photo & goods sales exhibition of popular cat creators with more than 550,000 visitors in total from Friday January 25th 2019 to Sunday February 24th in TODAYS GALLERY STUDIO (Asakusabashi, Tokyo). This time, we are announcing new information such as collaboration project with popular creator and new exclusive event on Cat's day.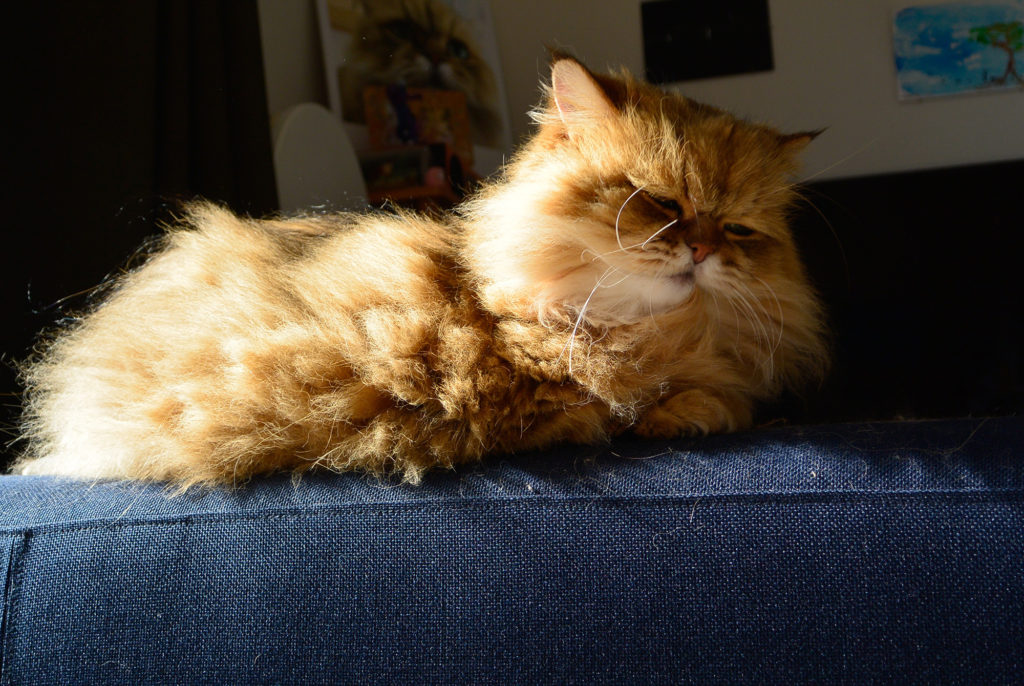 癒しの「ねこ休み展」冬本祭はトピック満載!
トータルSNSフォロワー数は驚異の300万人超え。参加クリエイターたちが冬らしい癒しの作品群を展示。展示作品のほとんどは新作となり、SNSで公開されていない未公開作品も数多く展示されます。
The latest collaboration of the star cat series by Korea Fukushima will be with "Donguri"
The new artwork of star cat series that have collaborated with Fu-chan, Urachan, Hoichan in the past! The collaboration artwork with "Donguri' who is popular with its sleeping figure on SNS will be exhibited on site and also copy poster with signature / serial number, mirror and mousepad will be on sale.
The official booklet, "Neko-Break Walker" will be on sale in collaboration with KADOKAWA!
総来場者数55万人を超える動員を誇る展覧会「ねこ休み展」と、KADOKAWAがタッグを組んだ公式ガイドブックが完成!SNSで超人気のOfficial booklet, collaboration of "Neko-Break Exhibition" with more than 550,000 visitors in total
and KADOKAWA! Cute cats photos of super popular star cats as well as artworks of "cat creator" of this exhibition are all gathered. We deliver the booklet full of cute cats to all over Japan.
amazon 予約アドレス amazon reservation address https://amzn.to/2SLIvnr
On Cat's day, there will be "Mewnight" party!!
On Cat's day, Friday February 22nd, we will be open until 22:00! There will be not "Midnight" but a "Mewnight" party & workshop from 19:00. In the workshop, Mai Yamamoto will show how to create your original Xavier for the first time! You can put decoration to Xavier up to 2 items such as bell or ribbon.
Instructor: Mai Yamamoto
Creation: How to make original Xavier
Fee: 1,800 JPY + tax
Date: Friday February 22nd 19:00-, First 30 places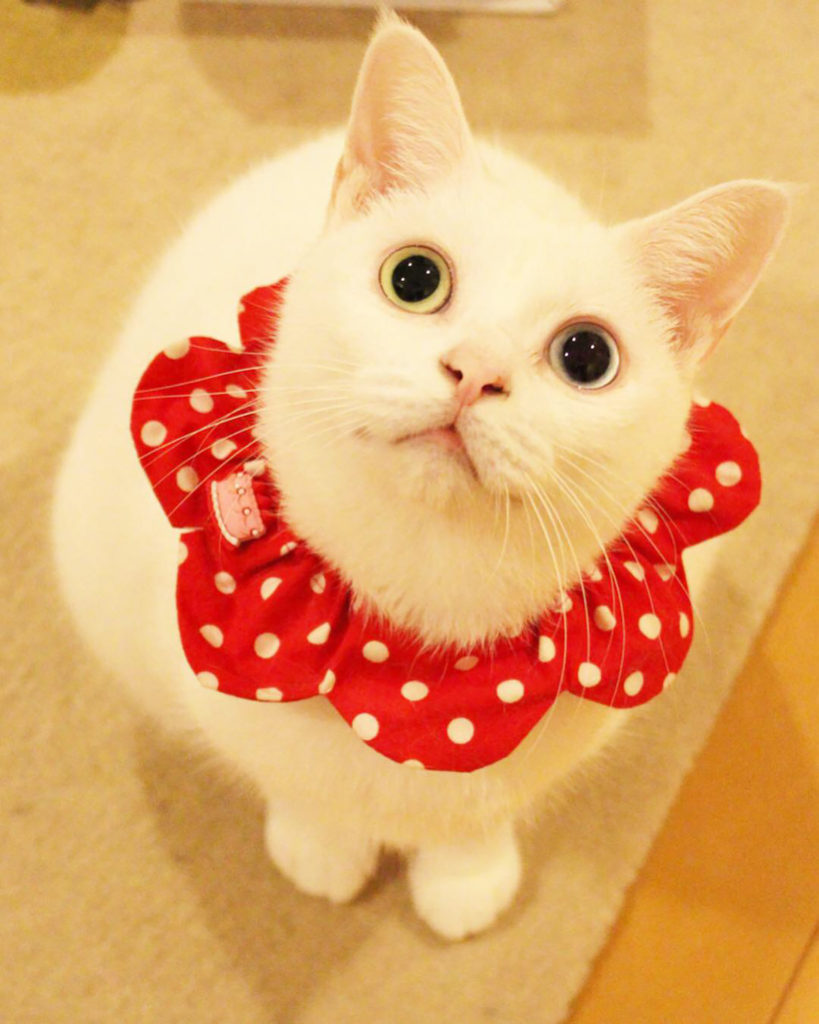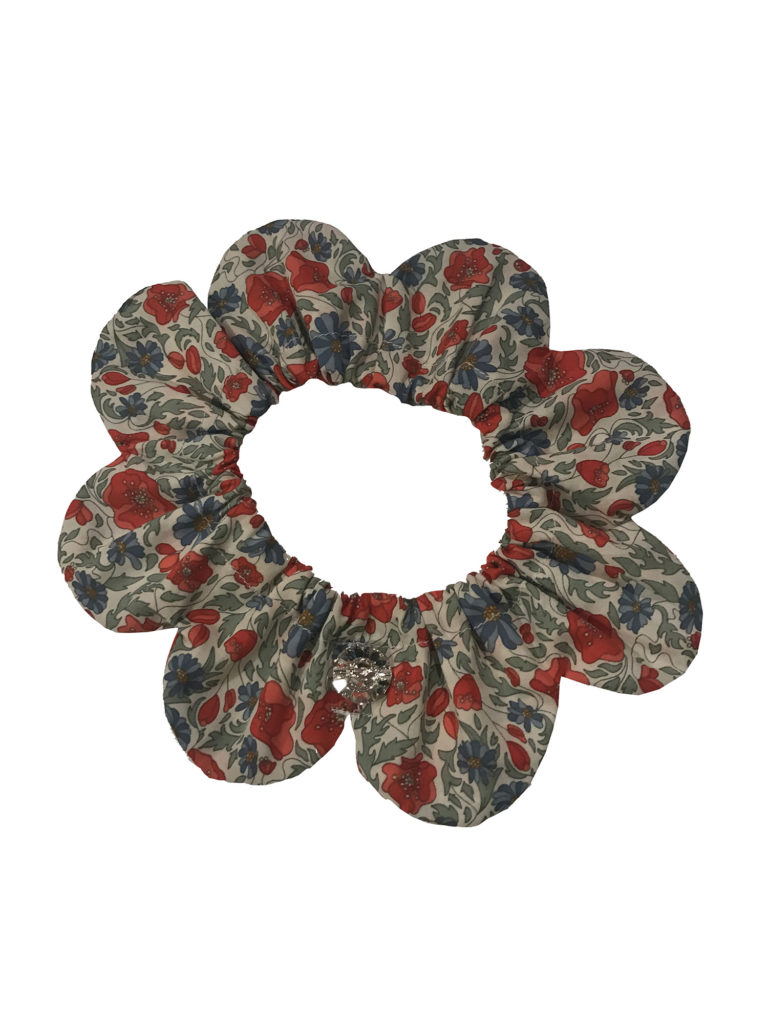 In commemoration of Sakasu Akari's visit! You can enjoy original latte art!?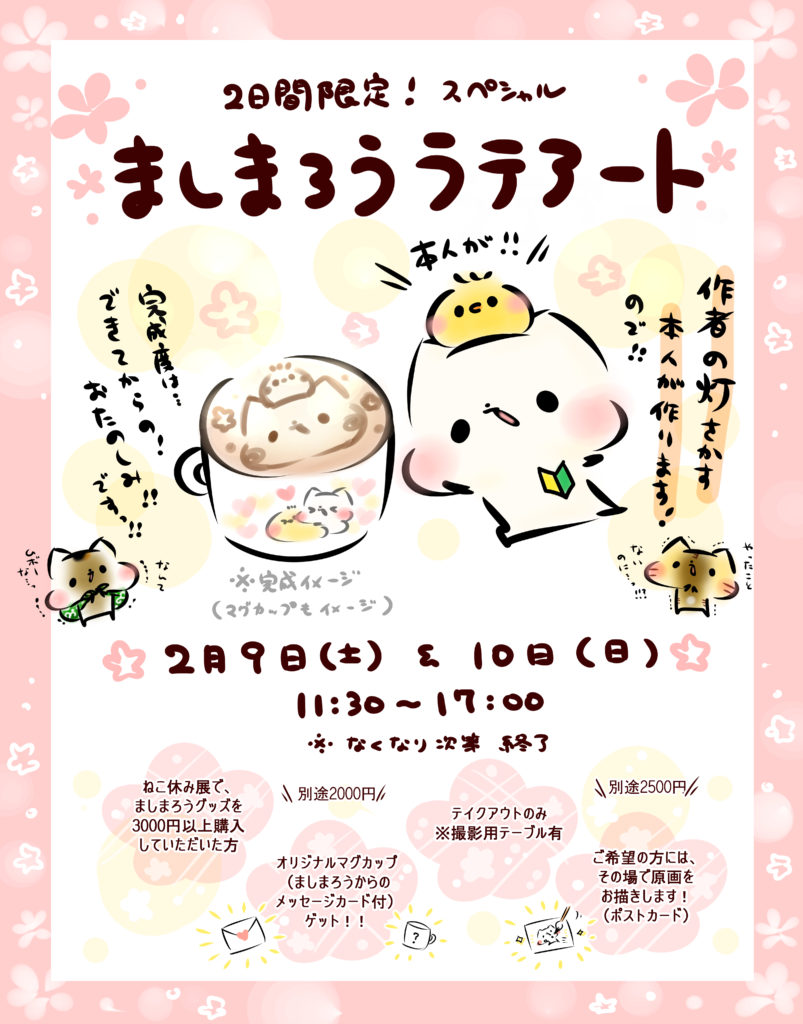 Sakasu Hono, the author of "Mashimaro" will provide original latte art in special space near the exhibition site. This service will be available only to those who purchased more than 3,000 JPY Mashimaro goods inside "Neko-Break Exhibition". Also, there will be a gift of author drawing original illustration on postcards to the first 30 visitors (on both days) of special space. Fee is 2,500 JPY
Please refer to the official website for detail.
Date: Saturday February 9th 2019, Sunday February 10th Hours: 11:30 – 17:00 Close as soon as stock runs out
Since there is no eating space inside, it can only be to go in original plastic mug as a present. Original mug (with Valentine special message card from Mashimaro) will cost 2,000 JPY.
The latest artworks of cats' fallen hair art is under the theme of "NUKEGE Royals", the nobles!
In this exhibition, rojiman, who is famous for cats fallen hair artwork and its photo, is going to exhibit under the theme of "NUKEGE Royals", the noble of NUKEGE Empire. Moreover, there will be "NUKEGE cards" as exclusive goods (limited in number). The price is unknown.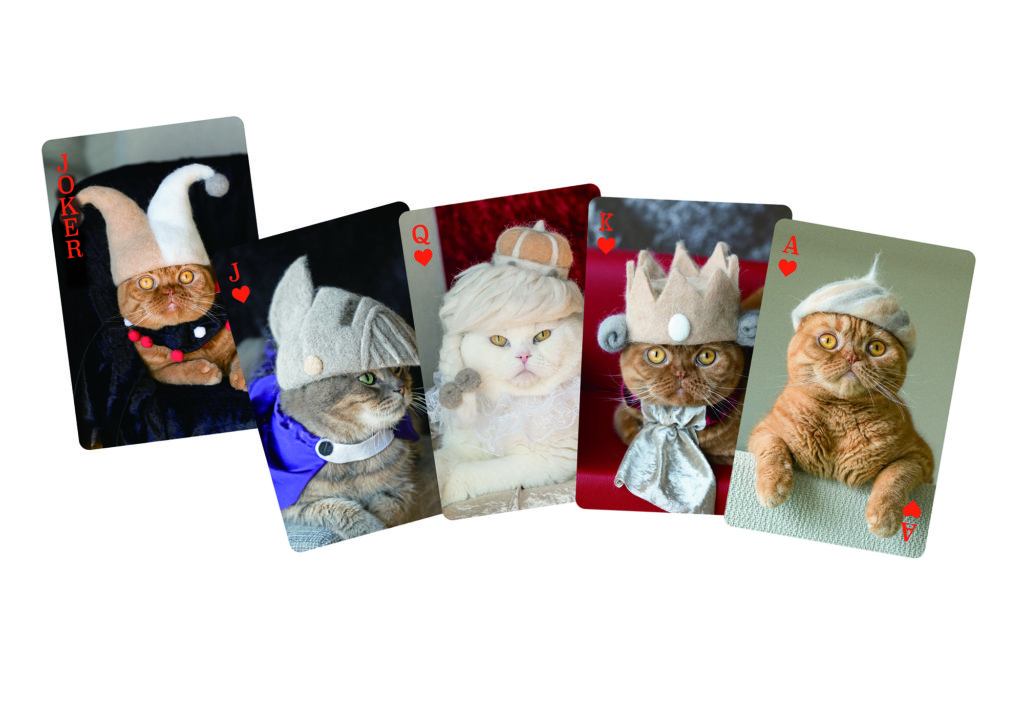 creator