Outline
Expo name
Neko-Break Exhibition Fall 2017
Date
Fri 29/9/2017〜 Sun 29/10/2017
Opening hours
11:00-19:00
Closed
Mondays

Address
TODAYS GALLERY STUDIO NAGOYA
shinsakae1-17-12 nagoya-shi,naka-ku Aichi-ken 〒460-0007

Phone
03-5809-3917
Entrance Fee
500JPYJPY / free for children of 3 year's old or smaller
Host
BACON Co. Ltd.,
BACON Co., Ltd. Is going to hold "Neko-Break Exhibition Fall 2017", joint photo & products sales exhibition of popular cat creators with more than 300,000 visitors, from Friday September 29th 2017 to Sunday October 29th in Nagoya. This first-time fall exhibition will take place in TODAYS GALLERY STUDIO NAGOYA (Nagoya, Aichi) which will be opening on that day. It's 7 minute walk from Shin-Sakaemachi station. It's a location facing wide road so you can access by car. No doubt that it will be filled with cats even more of them than the main festival!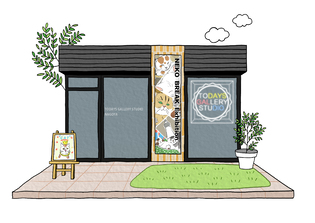 From new artworks of star cats to omnibus contents! Lots of highlights in Fall Exhibition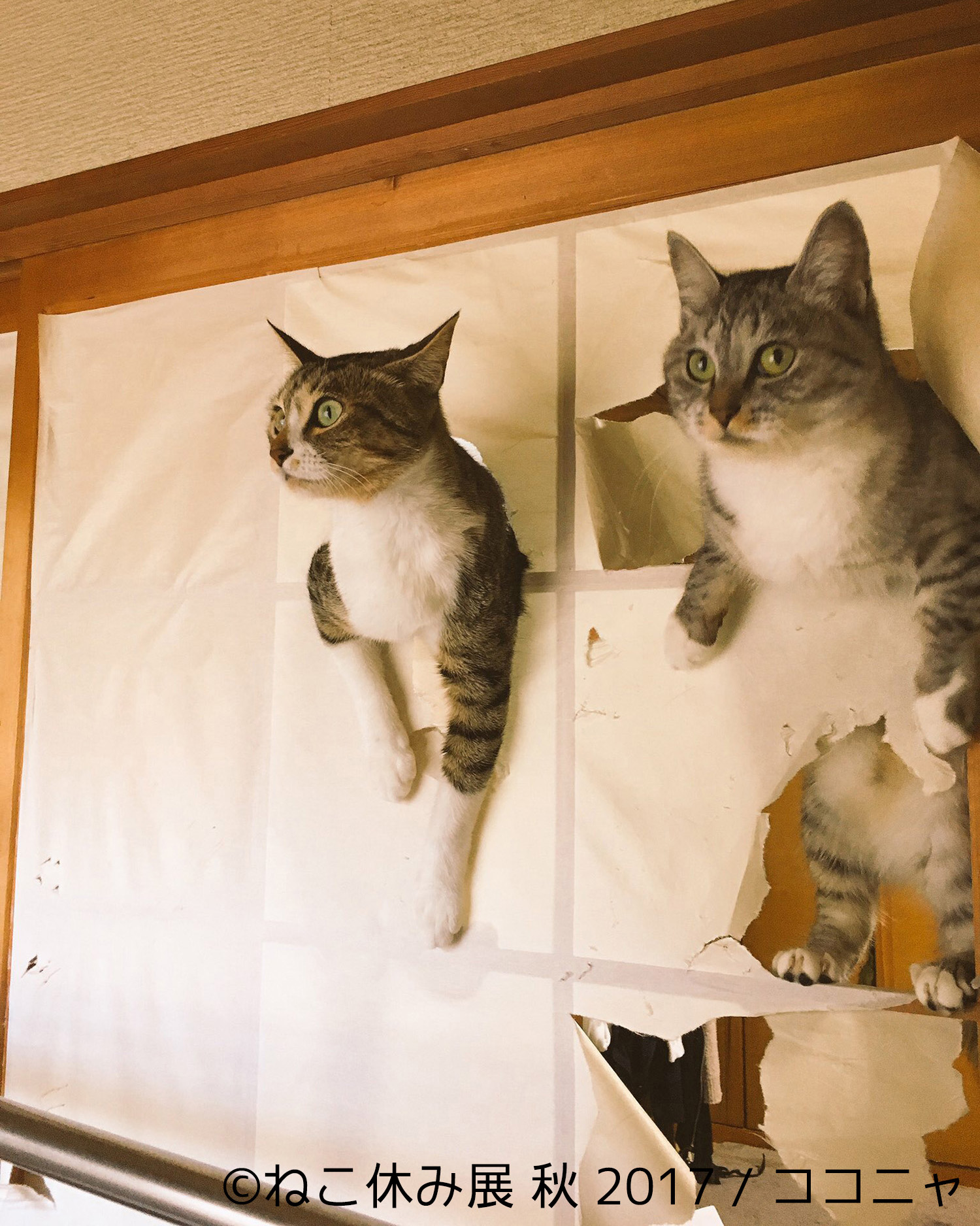 Kokonya(@kokonananya), who takes record of daily life with Shoji climbing cats (Sabami/Torami) and other 4 cats which was first exhibited in Summer Main Exhibition, is planning to exhibit 3D artwork. It's the artworks of the instance of cat tearing Shoji… rojiman will exhibit fallen hair artworks after the "Lucky Cat Day" for the opening of the gallery and other new artworks. Moreover, as a memorial of Nagoya opening, there will be new artworks of Fall + omnibus content of Fuchan/Urachan, the star cat, and large artwork by Nagomu. Those who have already visited Neko-Break Exhibition in other places can also enjoy with various new artworks!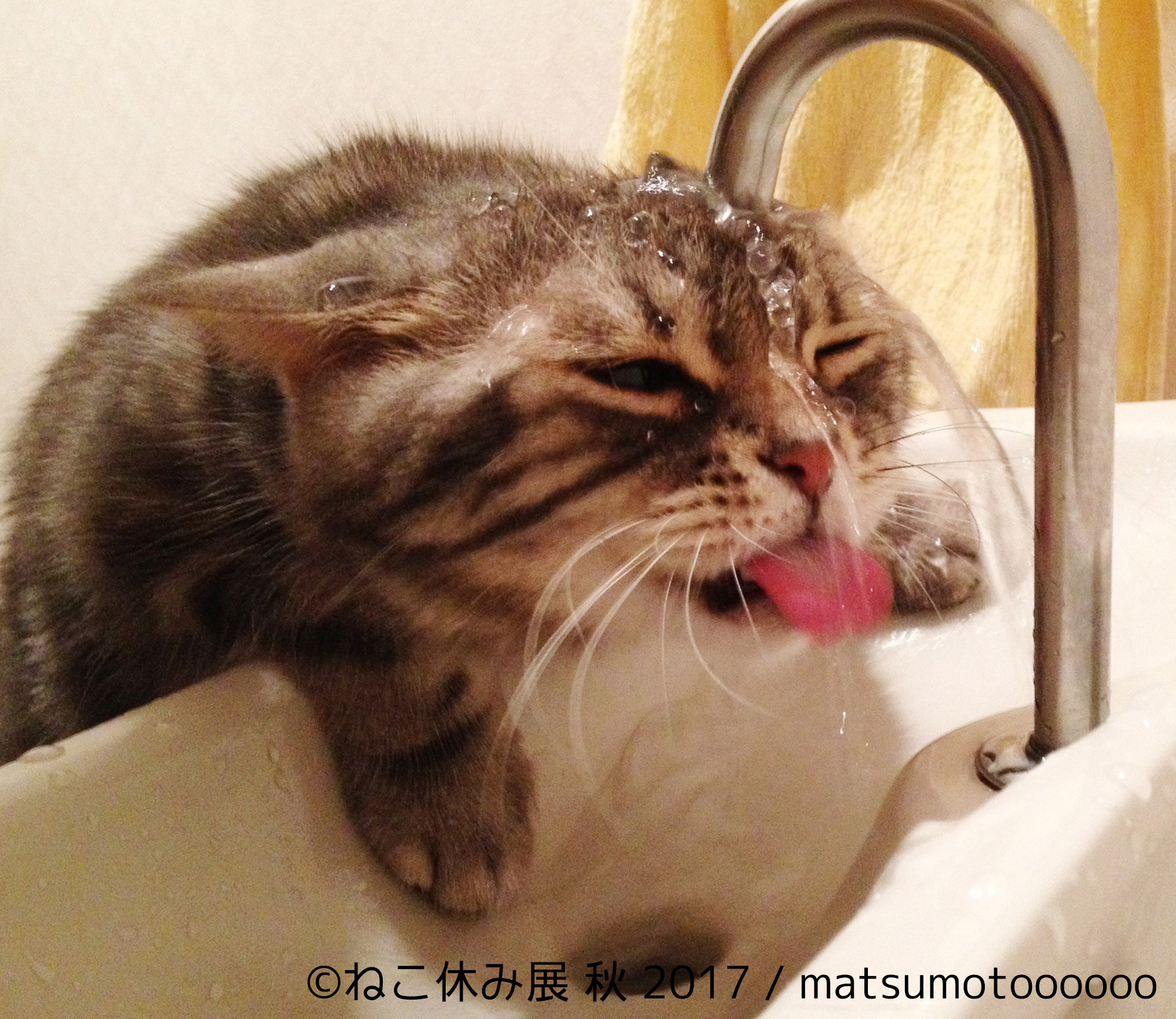 Gift after "Lucky Cat's Day" for first comers
In this opening event of the gallery, trading cards of lucky cat of star cats drawn by familiar creators of Neko-Break Exhibition (akarisakasu, Ai Shinomiya, Utsugi) will be offered to first comers after the "Lucky Cat Day (September 29th)" ! There will be 3 sorts + 1 secret card. * You can't choose the card. It will be finished as soon as there is no more card.
Highlight
New Creators
Riepoyonn(@riepoyonn), popular with twin cats Ameli & Canele with their sleeping figure in cute bed will be
exhibiting for the first time! There will be artworks exhibition and goods sales.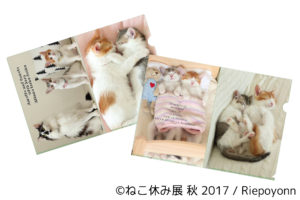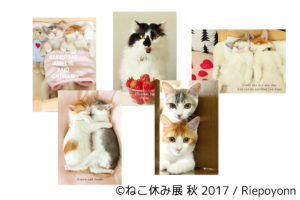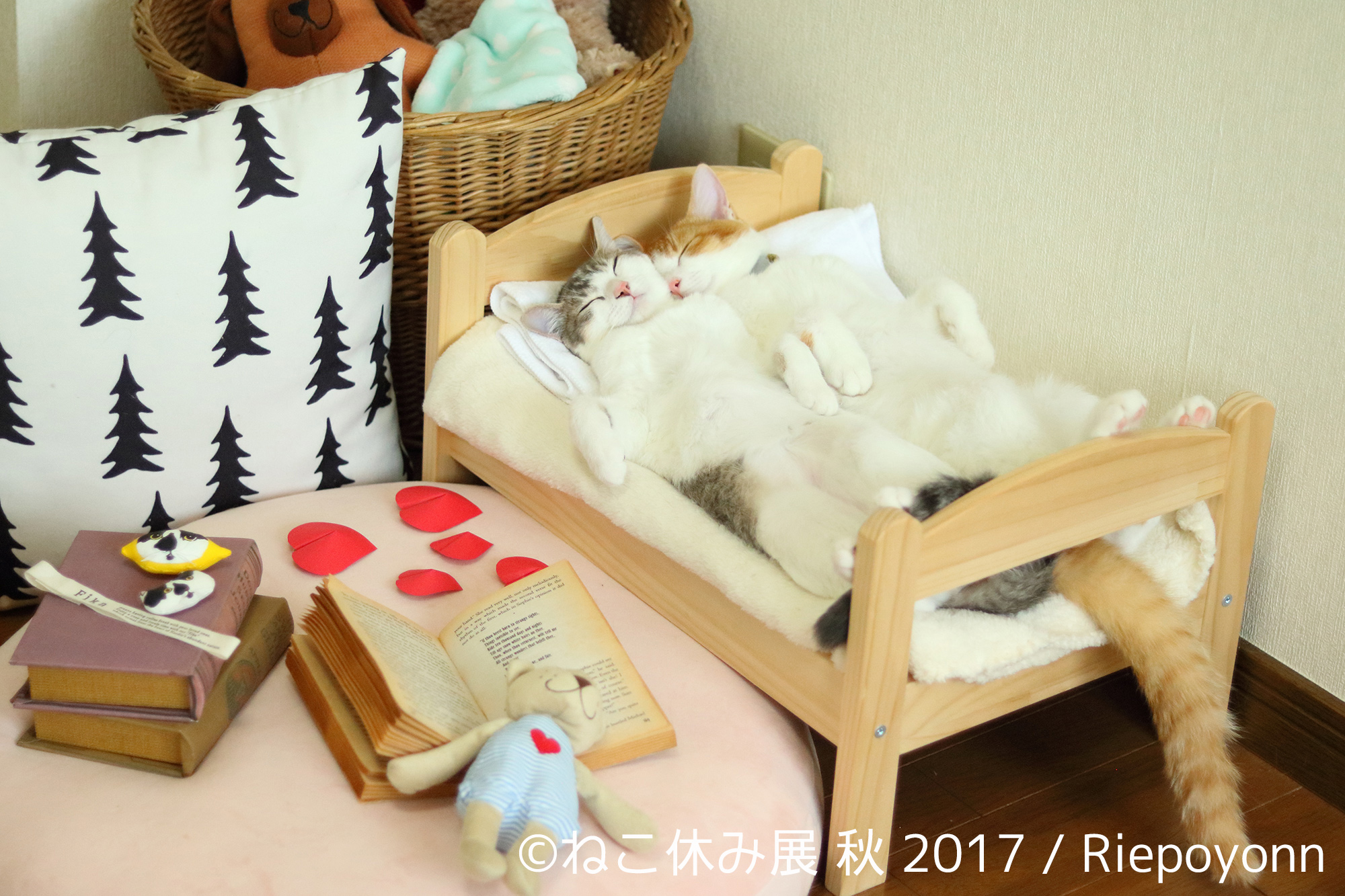 From popular video in the past to new video taken for the opening will be shown! There will be a video corner.
The latest collaboration of star cat series by Asari Fukushima is with "Hoippu"
Asari Fukushima who drew star cats Fuchan/Urachan for Summer exhibition is drawing "Hoippu" this time! There will be various limited collaboration goods and poster with signature/serial number with Fuchan/Urachan and "Hoippu".
Q-TA profile
Art director/Designer/Collage artist
With his original interpretation of surrealism in high fashion and pop collage&visual artworks, works around the world such as GUCCI art project "#GucciGram", 2017SS collection of Viktor&Rolf and La Coste.